Reasons why you should stay with us!
Make NIKI STUDIOS a base for your tours on the beautiful island of Lefkada. Check out and enjoy the unique and world-famous beaches and swim in the crystal clear waters. Visit the beautiful and picturesque town of Lefkada and indulge in the magic that exudes the alleys of the old town with countless shops. Still admire the many remarkable monuments that surround the city and the whole island and do not forget to try the traditional products of the area.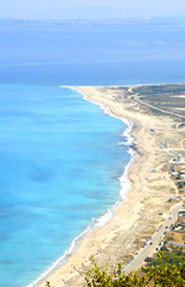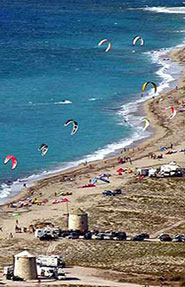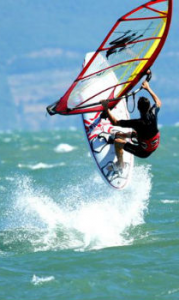 The reason why you will end up loving NIKI STUDIOS is the safe environment and the lush landscape from every corner of the resort and the beautiful beaches of Lefkada, within very close distances!
Just 700 meters away, Agios Ioannis beach is located right next to a small hidden paradise with crystal clear turquoise waters, Kryoneri.
WAYS OF ACCESS
ROAD
By Car
Lefkada is the only island you can visit with your car without getting a ferry boat. A floating continuous flow bridge connects it with Akarnania. The Rio-Antirrio bridge and the underwater tunnel of Actiou has greatly facilitated access to the island.
Also, the trip from Northern Greece is very fast and safe. The new road that connects Alexandroupolis with Igoumenitsa – Egnatia Odos – has greatly reduced the distance from all of Northern Greece – including Thessaloniki – and has made access to the Ionian Sea very easy.
Finally, the Ionian Highway, which connects Western Greece with Antirrio and Egnatia, has greatly reduced travel time and has maximized the safety of travelers.
By bus
Every day there are 5 departures from / to Athens (378 km) with KTEL Lefkada and the ticket costs 36.80 euros and 4 trips weekly from / to Thessaloniki (420 km) which the ticket costs 38.40. The trip from Athens lasts about 5 hours and thirty minutes, while from Thessaloniki half an hour less. There are also regular services to / from Igoumenitsa (115 km) with a travel duration of 1 hour and thirty minutes and a ticket cost of 13.30 euros. The trip to / from neighboring Preveza has a duration of 30 minutes and costs 2.90 euros. If you want to come or go to Patras there are 2 schedules a week and the ticket costs 17,60 euros.
BY AIR
Aktion Airport (PVK)
Aktio Airport is located on the west side of Southeastern Greece, Aktio, 4 km from Preveza and 17 km from Lefkada.
Nearby airports
Ioannina Airport – IOA (86 km)
Kefalonia Airport – Argostoli – EFL (93 km)
Patras – Araxos Airport – GPA (100 km)
Corfu Airport – CFU (110 km)
Zakynthos – ZTH Airport (130 km)
Flights to / from Aktion Airport
The Sky Express airline operates weekly routes from Aktio to the following domestic destinations:
Kythira – Zakynthos – Kefalonia – Corfu and Sitia.
In the summer months, direct flights from various European cities to Aktio Airport are also made.
BY SEA
By ferry
Ferry connection to Lefkada is not directly feasible. Its guests can be served through the port of Igoumenitsa and then continue by road (95 km distance). Alternatively, there is the port of Patras (176 km away).
By boat
One of the most recent acquisitions of Lefkada is its marina, the most modern of Greece, located on the eastern side of the city. It has the ability to dock 500 boats and its facilities include: control tower, multipurpose building, naval group offices, office and shop complexes, small hotel, ship repair and maintenance unit, 455 car park, 300 yacht sleeping areas, and green spaces. It has a total length of 1,700 meters and quays of 940 meters long. It is a city in the city of Lefkada, with its own life, with bars and restaurants visiting and those who do not have a boat to enjoy its comforts and the charming "liquid mirror" of the channel, with its spectacular sunrises and mysticism of the moonlight.
Connecting Lefkada with the surrounding islands
There are daily ferry routes from Nydri and Basilica to various destinations. In Kefalonia (Fiskardo) and Ithaca (Frikes) you can go from Vasiliki or Nidri (when there is no ferry from Vasiliki), while for Meganissi (Spilia and Vathi) you will go from Nydri or Lefkada. There are 2 ferry boats that take vehicles and passengers and a speed boat from Lefkada that only takes passengers. The smaller islands, Kalamos and Kastos, are connected 5 times a week by boats from Mytikas Aitoloakarnania located on the southeast coast of Akarnania.To get to Mytikas there is a bus connection via Preveza. There are also several boats or larger high speed boats that start from Nydri, organizing daily cruises to all neighboring islands as well as guided tours to popular Lefkada destinations such as Scorpios, Porto Katsiki and Egremni.